Pada tanggal 5 Agustus 2022 yang lalu, Prodi PBI bekerjasama dengan MCEESA (HIMAPRODI PBI) menyelenggarakan Seminar on Humanities and Education of Musi Charitas (SHE MC) 2022 CALL FOR PAPERS dengan tema Empowering People and Communities during Post-Pandemic Era. Tujuan kegiatan:
Menjadi ajang akademik penalaran bagi dosen dan mahasiswa UKMC lewat publikasi dengan skop pendidikan dan humaniora
Menciptakan kesempatan pengembangan keterampilan berbahasa Inggris lisan dan tertulis (terutama selama jeda semester)
Menjadi sarana promosi PBI secara khusus dan UKMC secara umum.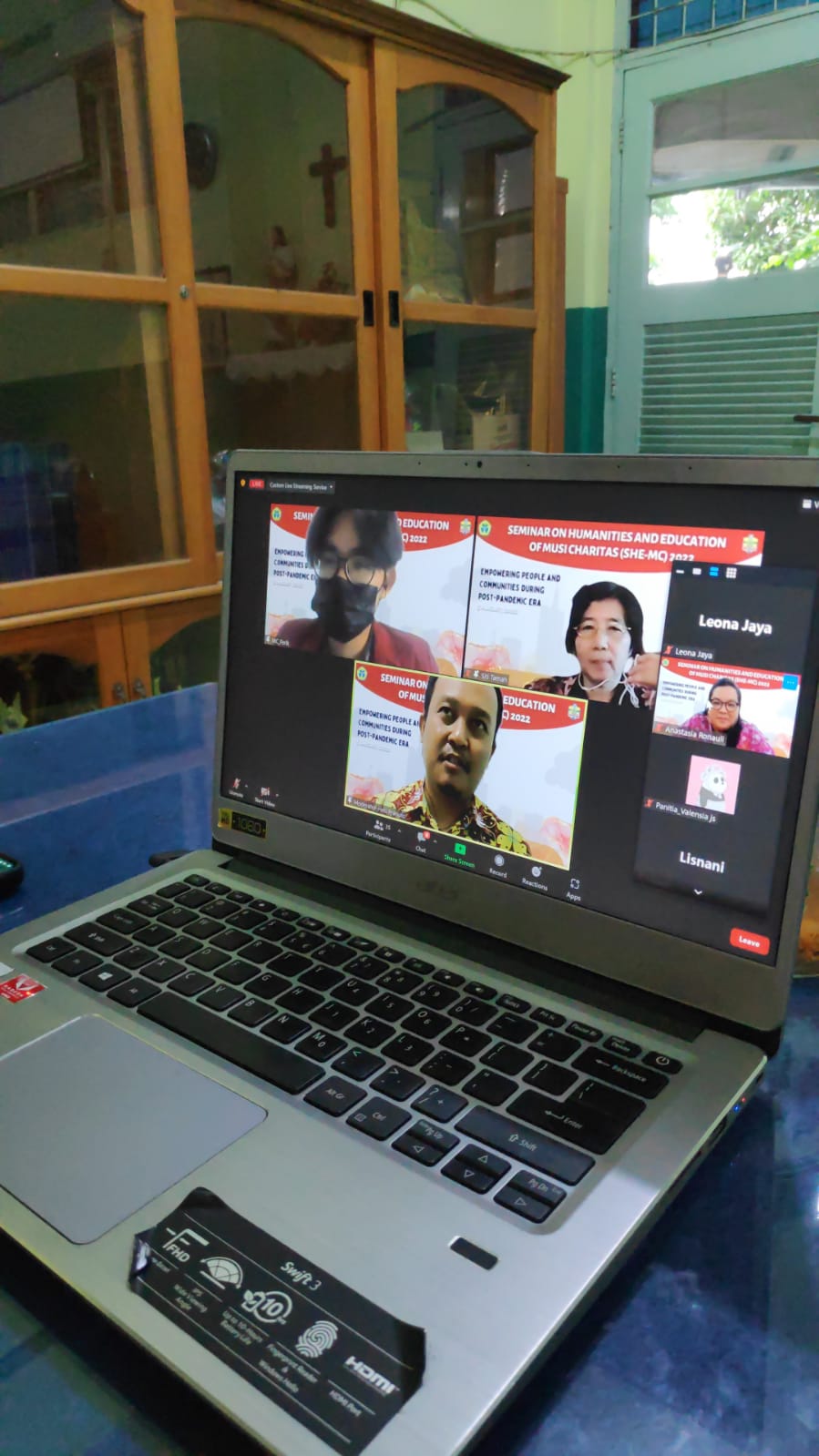 Adapun topik-topik artikel seputar:
Engaging learning material development
Innovative learning strategies
Teaching novelty
Alternative learning assessment
Communities empowerment
Current issues in Education and Humanities
Total artikel kegiatan yang dipresentasikan oleh dosen dan mahasiswa adalah 20 yang berasal dari berbagai program studi yang ada di UKMC.